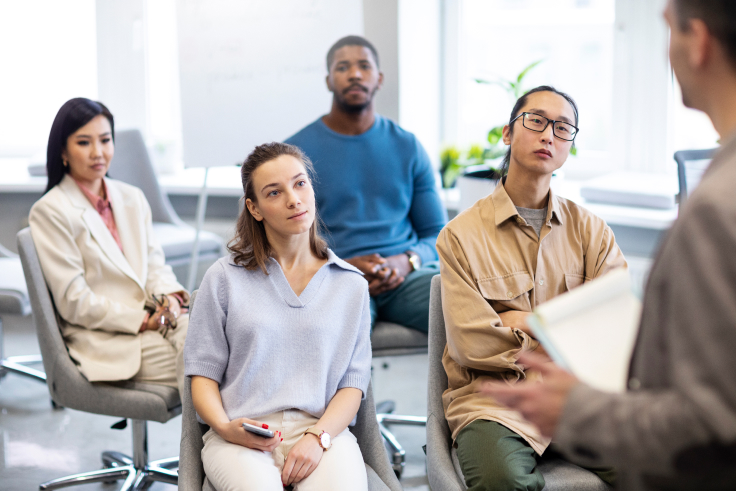 Transcend Services helps clients break through the language barrier with our expert interpreters. We work with over 170 languages and provide translation for any possible situation, including:
Doctor Appointments
Hospital Visits
Therapy Appointments
Business Meetings
Legal Consultations/Proceedings
Insurance Intakes
Vocational Endeavors
Job Counseling
Client Testimonials
I have a large case load and I count on Transcend

to take care of my transportation and interpretation needs.They go above and beyond to make my job just a little easier. They have outstanding customer service representatives that provide me with proactive communication and truly understand the importance of the appointments that my injured workers' need to attend. I have met several Transcend drivers and interpreters and they always conduct themselves professionally and provide a high quality of service. I would highly recommend Transcend to anyone needing such services.

Anna Cramer
Nurse Case Manager
Genex Services, Inc.

We take extra steps
Our specialized interpretation staff is closely monitored by Transcend Services, and is held to the highest performance standards possible. For us, it's not just about getting the message across, but making sure the client knows their needs have been clearly heard and met.
Flexible Service
Whether a client requires onsite or telephonic interpretation anywhere in the country, Transcend Services is available.
Best Value
With no mileage charges, travel time or setup fees, our translation service price point can't be beat!
Industry Insight
Our interpretation services are founded on extensive research and consultation with industry experts, including case managers, claims adjustors, attorneys, vocational counselors, and therapists.